︎ back to Home
︎ back to Virtual Projects
1Secreto by María P. Vila
'Secreto' is a collaborative installation by Chilean artist María P. Vila that seeks to engage communities around the world through collecting and sharing secrets.
Based on the premise that secrets can generate shadowy places in our unconscious mind, P. Vila invites people to receive the secrets of others and release their own – individuals who read a secret must also leave one, creating a harmonious and reciprocal relationship.
Through this means, a web of confidential information will be woven and revealed in a spontaneous way, which will in return prompt a reflection about our memories.
Follow Secreto project on Instagram ︎
@secretoproject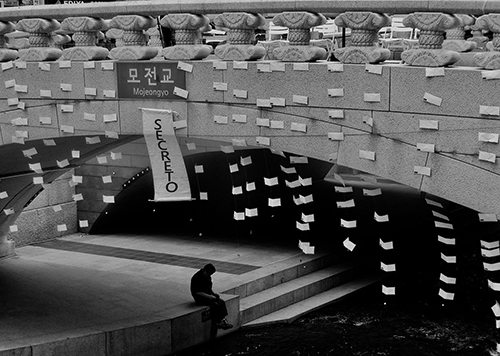 You just need to send your address to mariapvila.works
@gmail.com
and Maria P. Vila will send you the SECRETO´S Kit by post mail.
The only requirement is you commit to sending your secret (by post mail) as soon as you have written it. At the time we received your secret we will add it to the data of this art piece and as an exchange, we will send you a selection of 3 secrets for you to read.
This is the #mailart version of Secreto and we would be happy to have you in!
We're working hard on Secreto, the Book. This publication will contain a selection of secrets of people from all over the world.
If you are interested in receive news about the book release, please send us a mail here.